About Us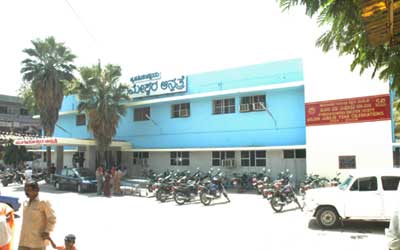 Sangameshwar Teaching Hospital was established in the year 1985 by Sangameshwar Welfare Trust. Philanthropist Sri Srinivasrao Raghoji, Managing Trustee. Initially it was a multi speciality hospital. In the year 1993 HKE Society took over this hospital and started it as a Maternal and Child health section of Basaveshwar Hospital. Dr. B.G. Jawali, President of H.K.E. Society inaugurated the institute in the presence of his holiness, Sri Siddrameshwar Swamiji Jidaga Math.

The then President of H.K.E. Society, Dr. B.G. Jawali and his Council team were responsible for starting of hospital. Later on his successor President, H.K.E. Society Sri Basawaraj S. Bhimalli and his Council Colleagues took keen interest and developed this hospital. Public has good opinion about this hospital and has maintained good reputation.

Presently it is an independent Teaching Hospital under M.R. Medical College. It has one unit each of OBG/GYNC and Pediatrics, and is a referral hospital for Mother and Child care. It is managing high risk mothers, Newborns and Pediatric emergencies. Sangameshwar Hospital has a very good Neonatal Intensive Care Unit with ventilators and blood gas facility.

Neonatal Intensive Care Unit is nationally accredited as a level II unit by NNF. Yearly 700-800 babies are admitted. Preterm, Asphyxiated and Respiratory Distress babies are managed efficiently. Ventilator, surfactant therapy is made available. The unit is aiming to start shortly total Parental nutrition.

About 1800-2000 Deliveries including Cesarean section are carried out every year. Most of Mothers with Eclampsia and Obstetric complications are managed in this hospital. This hospital is involved in Government programs like immunization, IMNCI and training of ANM sisters of PHC and Taluka Hospitals. It has ICTC centre for counseling & screening of mothers for HIV. This hospital is also taking care of mothers with HIV / AIDS.